Organic olive oil from our own orchard
For 20 years we have been producing delicious extra virgin olive oil from our own orchard in Spain. Our organic olive oil has surpassed the exceptional quality of previous years. We harvested our olives and on the same day they were pressed into oil. After we first sift the olives so that all the leaves and twigs are not pressed. As a result, we obtain a nice soft extra virgin olive oil with a very low acidity. The color of the oil is therefore golden.
On top of that our olives are organically grown

Our extra virgin is not only delicious on salads but also very suitable for hot preparations.

And is super healthy!
The orchard
Our orchard is located near the beautiful coast of the Costa Blanca in the province of Alicante, southern Spain. The olive grove in the village of Benimantell, near the Guadelest reservoir, has an area of 15,000 m2 and is located at an altitude of 500 meters in the mountains. Just a 15-minute drive from bustling Benidorm and the picturesque Altea.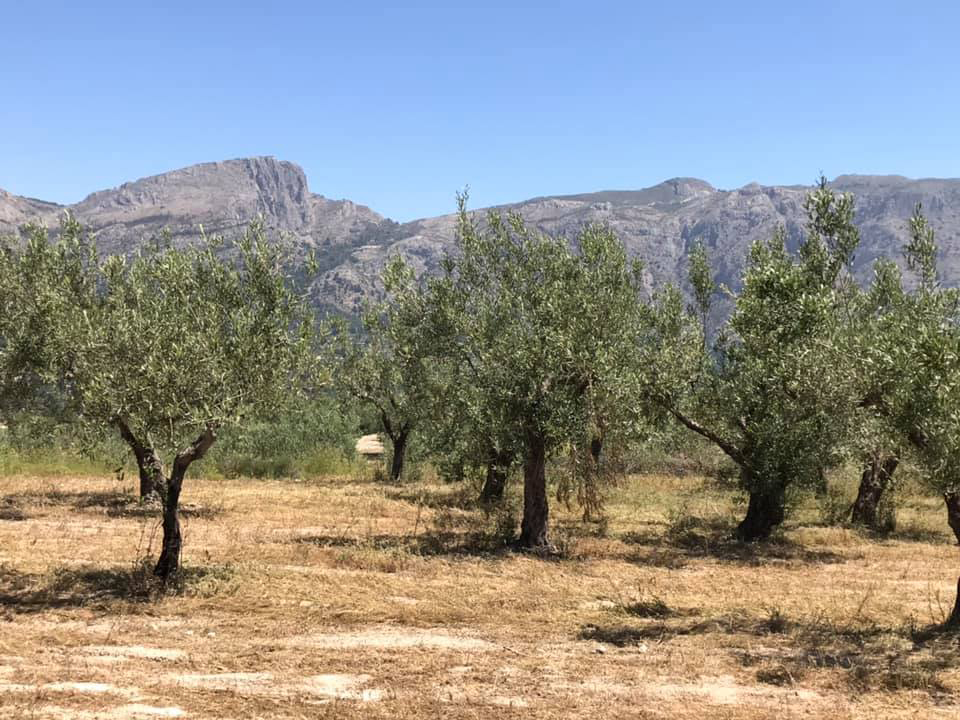 The orchard has 364 olive trees, 40% of which are older than 40 years and some more than 300 years. We also have 88 almond trees.
Cava and wines
In addition, we also selected some exceptional wines from our Alicante / Valencia region. The effort to discover.
Certified extra virgin olive oil taster
After one year of training, I obtained the diploma of 'Virgin Olive Oil Tasting with 98%. This course is organized by ESAO, the renowned olive oil school in Valencia (Spain).

In this training I learned to recognize the qualities and defects in olive oil. Based on everything about olives, olive cultivation and the pressing of olive oil, I was introduced to the knowledge of tasting. This both theoretically and in practice. I learned to recognize the olive oil of the most used olive varieties by taste and smell. To be able to make suggestions for 'food pairing' based on that knowledge.

The positive properties of extra virgin olive oil on our body also received a lot of attention.

With this acquired competence I can advise and assist you even better in your choice of olive oil.