Enrique Mendoza, La Tremenda, Blanco, Macabeo & Moscatel
(Item no.: 402)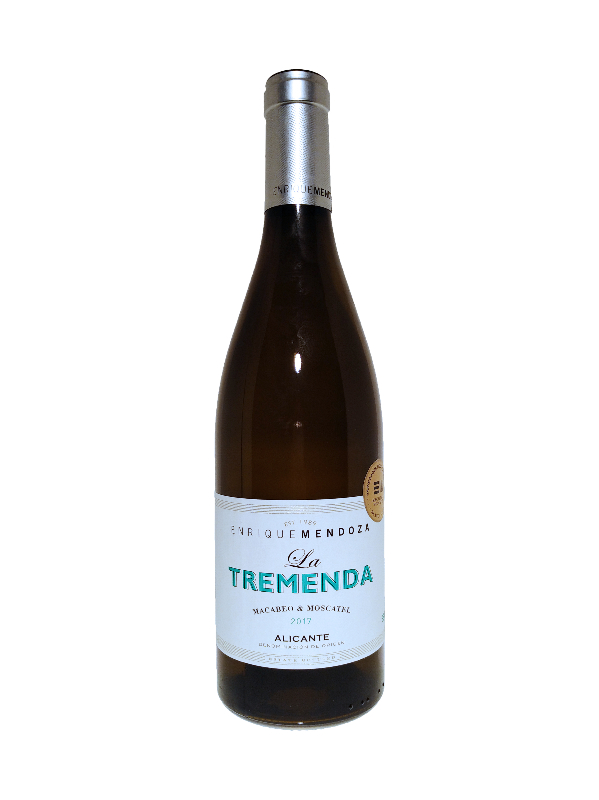 Enrique Mendoza, La Tremenda, Blanco, Macabeo & Moscatel
A nose of green apple and herbs such as chamomile and peppermint. The body is delicate with a long, dry aftertaste.
Delicious: grilled fish, light meat, salads, rice dishes, shellfish, salty cheeses and as an aperitif wine
Ask a question about this product

Your question has been sent! Thank you.
We will provide you with an answer as soon as possible.